Maintenance, Repair
& Specialized Services




About Perfect Play Fields & Links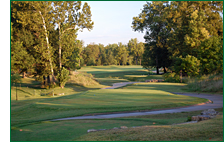 Perfect Play Fields & Links® provides the full range of services necessary for the construction of Athletic Fields and Golf Courses, beginning with Construction Planning, comprehensive Site Development, Construction, and pre-Construction Services.
Athletic Field Construction includes Field Design for sand-based fields, soil fields, synthetic field bases, and every aspect of construction from fine tuning pitcher's mounds, to full-blown construction of baseball, football, soccer, playing, and practice fields of every kind.
Turnkey Golf Course Construction includes Course Design, fairways, tees, greens, bunkers, course landscape, rock features, bridges, paths, lakes, individual item remodels, and reconstruction.
Perfect Play also provides a full-range of Maintenance and Repair Services, and specializes in Site Assessment, Laser Grading, Deep Tine Aeration, top dressing, turf, existing field rejuvenation, and scientific agronomy and horticultural diagnostic testing services.
Many clients have worn-out, aging, or poorly constructed athletic fields or golf courses that can be repaired and reconstructed to gain extra life or to install new features. Perfect Play Fields & Links offers a variety of solutions to these problems with its Reconstruction Services, repairing faulty sport surfaces and enhancing their ability to withstand play and age.
When you need professional quality Athletic Fields or Golf Courses built, maintained or upgraded, contact Perfect Play Fields & Links®. We truly care and take to heart the quality of our work for you and the success of your project.